Hear what our clients have to say about our services and our commitment to deliver.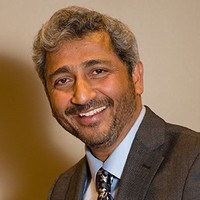 Vijay Desai

Strategy to Execution Business Advisor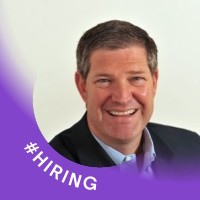 Chris Powell Chief Executive Officer at THINKMD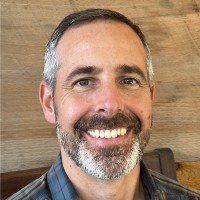 Scott O'Neil
CX Executive & Divergent Thinker
Engaged, disciplined, adaptive, innovative, and caring. Leaders take people places they wouldn't have gone on their own, and that is precisely what Mike has done throughout his career. I've had the privilege of working with him at more than one location and he consistently delivers. He is humble enough to learn from others, courageous enough to be the teacher, and has the situational experience necessary to know when to be which. He is a supportive and compassionate leader who gets the best out of his team not because he demands it, rather he inspires it.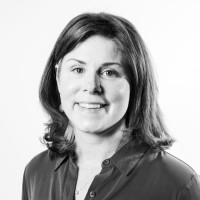 Vanessa Clark
Business Operations Leader
Michael brings a can do attitude and the ability to meet a team and organization where they are at. Leveraging his prior product and program management, engineering, and leadership experience he helped our organization mature our business processes. He brought industry best practices and a fresh perspective, which helped turn our technology vision into a market ready product. I highly recommend and would absolutely work with Mike and True Vector Management Consulting again.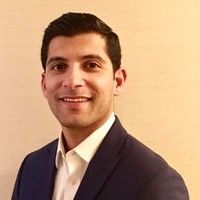 Cherian Philip

Partner at engagecfo| Entrepreneur | CFO | Advisor
Michael joined our company's software development and product management team and brought leadership and the experience needed to deliver on an NPI that exceeded our customers expectation. He was instrumental in developing a coherent product roadmap and SDLC. Above all, it was a pleasure working with Mike and I look forward to partnering with him in the future.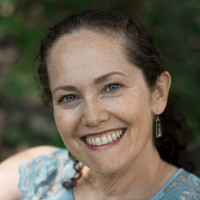 Alexa Brett
Organization Development
Many excellent business ideas hit a stopping point without strong project management and the benefit of operational and strategy experience to help guide and clarify the objectives. A team needs a clear roadmap and strong guidance to achieve successful outcomes. Michael and True Vector Management Consulting are the glue that makes achieving business objectives with efficiency possible. I have worked closely with Michael on two high-stake healthcare delivery projects. His contributions go beyond excellent project management skills, financial projections, and strategy. In fact, his strength is in his ability to understand organizational and team dynamics and coach others to stay on track and excel. I would gladly recommend Michael and True Vector Management to any organization looking for a consultant to support their team to achieve its strategical goals.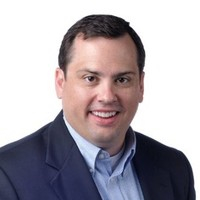 John Thompson
Sr. Director, Business Operations – Digital Commerce
I had the pleasure of working with Michael on the transition of the Digital Retailing Implementation team to a new P&L. Mike took an immature team launching an immature product and was able to build a high performing team that deployed the product at scale across three different product lines. He is a trusted colleague that I would frequently reach out to for guidance and assistance. Michael has a great ability to calmly put challenges into perspective, while creating solutions that are win-win for the client and employees.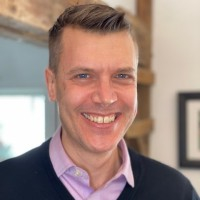 Michael Gautsch
Software Project Manager at THINKMD
Michael Joseph began working with us in the fall of 2021. At that time, we had implemented the basic, tactical pieces of agile: scrum, sprints, and retrospectives. But we needed to broaden its reach if as a company we were to achieve our mission, and we lacked the skill and knowledge to do this. Michael made an impact right away.
He brought an enthusiasm and an interest to understand our business, and he patiently taught the project managers how agile could be used strategically. After only a few weeks, he had helped us create and implement processes to incorporate other parts of the enterprise into our development cadence. At the end of only 4 months of work, he had guided us in the development and deployment of an engineering roadmap, which enabled the technical team to predict with sound data when products could be delivered as a function of available resources.
This was the game-changer. Now the engineering lead could develop and secure a hiring plan, executives could show a robust strategic plan to stakeholders and investors, and business development could share with existing and potential partners new forthcoming features. Our business had evolved to a new level. Throughout the whole endeavor, Michael maintained a positivity that kept us going when the task of expanding agile seemed too daunting, while also securing support and buy-in from executive management and technical leaders for the new process.
Overall, Michael has great knowledge of agile and project management, but it's also coupled with his understanding of the situation – what is needed at that particular time – that sets him apart from other professionals I have worked with. I would highly recommend Michael to anyone looking to transform their engineering development processes to advance their strategic mission.​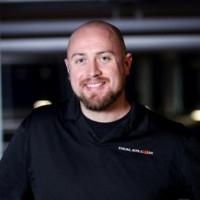 Kyle Seymour
Product Operations Leader at Cox Automotive
Mike is a great leader. Mike has helped create a Project Management Office which resulted in major efficiencies, collaboration, and improved profitability. Beyond Mike's deep technical abilities, he has the ability to bring team members together. He pulls together complex situations and requirements and builds a clear and compelling vision. He is hard working and always brings his best. He is a leader I'd follow any day of the week and has so much to offer.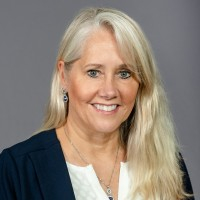 Krista Hawk
VP Sales and Business Development, Doctivity Health
Mike was one of my favorite people at Caradigm to work with! He is super smart, has a great healthcare IT background, is very team oriented and a strategic thinker. Mike is great at looking at complex customers/ projects, providing strategic guidance to the team and summing up the situation in a very eloquent manner! Mike is a strong and effective communicator, both internally and with customers. I highly recommend Mike… He would be a great asset and team leader.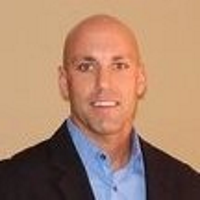 Michael Macedo
VP & GM, GE Healthcare Digital Services
Michael is driven, results oriented and skilled in many areas of Healthcare IT. I had the pleasure of working with Michael while at Caradigm and was impressed with his unsurpassed work ethic and ability to digest and translate detailed information into actionable next steps. Michael is a true team player and a pleasure to work with. I recommend Michael as a very talented individual who can wear many hats and make an immediate impact to any team.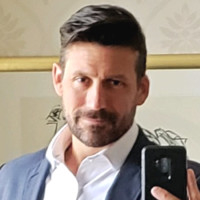 Chris Kalb
Executive Vice President – at Therapy Brands
Mike Is a talented and dedicated Healthcare IT professional with a broad range of skills and an adaptable and driven get things done approach. I enjoyed working with Mike in the early days of building the GE Healthcare eHealth business. As the Director of services in the Americas Mike was very customer focused and a key contributor of valuable customer and market insights to product strategy and roadmap. It's this skill, focus and industry knowledge that has allowed him to transition so successfully to Product Management. Mike was a key part of the team and a joy to work with. I recommend him and his work without reservation and hope that I may have an opportunity to work with him again some day.
ready to take your business to the next level?
Get in touch today and receive a complimentary consultation.